Meet our team at T-Care Pediatrics! Please take a few moments to learn about our skilled practitioners and our friendly, nurturing staff.
At T-Care Pediatrics, we consider it both a great joy and responsibility to care for children. Most of us are parents ourselves, so we strive to be understanding and available to the families we are privileged to serve. We are honored that you have chosen us as your child's primary medical provider and are confident that you will be pleased with the quality of care and service that we can provide you and your family.
A vital part of our service to children begins with our outstanding and bilingual staff who works hard to manage and maintain a professional, caring and supportive environment for our patients in a timely manner. Our doctors and nurse preactitioners are lifelong learners. Not only have they received advanced medical training in pediatrics, they continually pursue ongoing education to stay abreast of the latest in child health care.
Your child's health is as important to us as it is to you. We look forward to providing you with excellent medical care your child deserves.
Manuel A. Torres, MD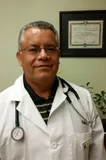 Dr. Torres received his Medical degree from San Marcos University Medical School in Lima, Peru. He completed twice his Pedia tric resid ency, in 1983 from La Raza General Hospital in Mexico City and in 1989 from Driscoll Foundation Children's Hospital in Corpus Christi, TX. He also completed a Research Fellowship in Neonatology in 1986 at Women's Hospital in Los Angeles, CA. Dr. Torres has been practi cing in Texas for more than 25 years; and has been practicing in Austin since 1993. He is a Board Certified Pediatric Physician; Fellow Member of American Academy of Pediatrics, T ravis County Medical Association and Texas Medical Association.

Dr. Torres is the founder and Medical Director of T-Care Pediatrics since 1999. He has received multiple certificates and diplomas of recognition and appreciation for activities related to improve the Health of the Pediatric Population in Austin area. He has received multiple Letters of Recognition for Teaching Activities through the AHEC Program of Univerisity of Texas Medical Branch at Galveston, TX. Also, he has received additional Letters of Appreciation for Teaching and Preceptor Activities for the Graduate Programs of the Nursing School at the University of Texas at Austin.

Dr. Torres enjoys jogging, reading, traveling, classical music, photography, arts in general, nature activities, gardening. He is a member of Board of Catholic Charities of Central Texas and a Deacon of Diocese of Austin.
Madhurima Gupta, MD
Dr. Gupta received h er Medical degree from Govt. Medical college (VIMS) in Bellary, India. After moving to US in 1999, she made Austin her home. She completed her residency in 2005 from Scott & White Hospital in Temple, TX. She is a Board Certified Pediatric Physician and is a member of American Academy of Pediatrics. Dr. Gupta has been practicing in Austin since 2005, and has been with T-Care Pediatrics since 2008.

As a pediatrician, Dr. Gupta gives high priority to educating parents about the health of their children. She realizes the importance of being thorough, and ensures that every child and their family have a positive experience during each visit. She understands parent's needs and concerns about their children. Dr. Gupta speaks both English and Hindi fluently.

In her personal life, Dr. Gupta enjoys cooking, socializing, watching movies and spending time with her family. She loves to travel, especially to see her family in India when possibly.
Heather Scranton, PA-C, RD
Heather has been working with T-Care Pediatrics since 2011. She graduated from the University of Texas at Austin with a Bachelor's degree in Nutrition Studies. She then attended the University of North Texas Health Science Center, in Fort Worth, where she earned her Masters of Physician Assistant Studies. She maintains her certifications for both Physician Assistant and Registered Dietician each year. She loves being able to apply her knowledge from both degrees in her work everyday.
Heather keeps busy with her expanding family. She plays soccer with her husband Chris each week. Enjoys being outdoors with their son Alexander and dog Shadow. When she is able she loves to travel internationally with various organizations helping children. She participates with Faith in Practice as a clinical provider serving the kids of Guatemala for a week in the summer. Another organization she has loved working with is Habitat for Humanity's Global Village builds, one of her favorite trips was building two homes in Malawi for orphaned children.
Alison Hibbs Elliott, RN, CPNP
Alison joined T-Care Pedaitrics originally in 2007 after graduating from the Univerisity of Texas at Austin with a Masters of Science in Nursing, Pediatric Nurse Practitioner focus. She is certified through both the Texas Board of Nursing and the Pediatric Nur sing Certification Board. Alison has cared for a variety of pediatric patients in both an inpatient and outpatient setting with more than ten years of experience in the nursing profession. Following a fifteen month leave to practice at Dell Children's Hospital of Austin, Alison returned to T-Care Pedaitrics again in June of 2010.

Alison enjoys connecting with her patients and families and loves watching them grow and learn over the years. In her spare time, Alison enjoys anything outdoors (especially swimming!), practicing Bikram yoga and spending time with her husband, Justin, and their two dogs, Hank and Lola.
Dimple Ma
lhotra, RN, CPNP
Dimple is a Pediatric Nurse Practitioner certified with the Pediatric Nursing Certification Board. Dimple was born and raised in N ew Delhi, India. She received her Bachelors of Science in Chemistry from Delhi University in 1994 and was working on her Masters of Science in Chemistry when she moved to United States in 1996 with her husband. She earned her Bachelors of Science in Nursisng with a Cum Laude in 2002 at Texas Woman's Hospital. She worked as a school nurse at a magnet school in Richardson ISD for 4 years providing care to the children of various diversities and special needs.
Dimple completed her Masters in Nursing as a Primary Care Pediatric Nurse Practitioner with a distintion from Texas Woman's University in 2011. She has been with T-Care Pediatrics since 2012.
Dimple lives with her husband and two children in the Westlake area. She is passionate about cooking and learning about different cult ures. We are so happy to have her on board!
Staff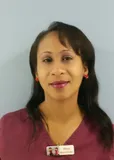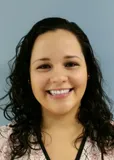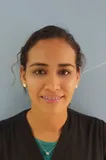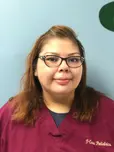 General Manager: Rosa Torres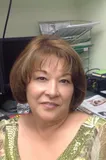 Clinical Manager: Danae Duran Castaneda
Danae graduated with honors, earned his MD and completed her residency in Family Medicine at Instituto Superior de Ciencias Medicas de La Habana in Cuba. She has been working with T-Care Pediatrics since 2007, first as medical assistant and currently as Clinical Manager.